Mike Perry Studio —
Wandering Around Wondering
A 3-month art experience with rotating gallery exhibitions, weekly workshops and art happenings. I worked closely with Mike Perry to source funding partners, develop programming, oversee intern staff, manage rotating gallery exhibitions and weekly art performances.


Role: Production Director
Agency: Mike Perry Studio
Year: 2012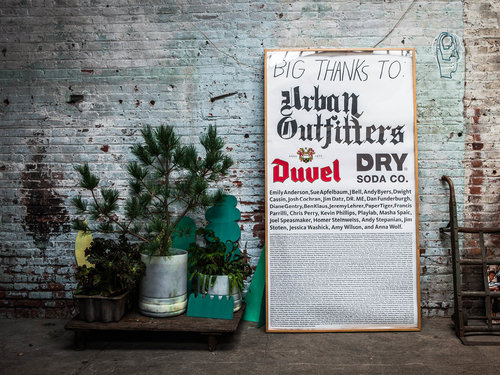 The experience ran for three months in a converted 7,000 sqft warehouse in Crown Heights, Brooklyn.
Artist: Mike Perry

Architect: J Bell
Participating Artists: Andy Byers, Archie Lee Coates & Jeffrey Franklin, Josh Cochran, Dr. Me, Jim Datz, Dan Funderberg, Santtu Mustonen, Julia Pott, Homer Steinweiss, Michael Sclafani, Greyzone, Hospital Ships, Park Delicatessen, Moleskin, and the late Charles Bradley


Press
:

Sparrow Media

|

Hyperallergic